Nov.11
Hisense Ultrasound has promoted at 38th Annual meeting of RT-COG conference 2023
Hisense was part of the 38th Annual meeting of RT-COG conference 2023, Theme Smart O&G which took place from the 25th to 27th October 2023 at the Dusit Thani Hotel, Pattaya, Thailand. The Royal Thai College of Obstetricians and Gynecologists (RT-COG) has annual meeting 2 times per year. This is an annual meeting that cooperate with KOL, Medical schools and Medical companies for update innovation, new guideline and treatment especially for Obstetricians and Gynecologists. This conference attracts more than 600 OB&GYN doctors from whole country that make Hisense has a good opportunity for promoted and build brand awareness. In the conference has exhibition show from Medicine, Chromosome testing and medical equipment such as Ultrasound, Laparoscopy, Fetal warmer and Fetal monitor.
Hisense with Thai Medical Trading (TMT), our ultrasound distributor in Thailand, have promoted Hisense ultrasound HD60 series both in the TMT website and in the exhibition. In the exhibition, we showed feature that support OB&GYN doctors for use with the patients such as Auto-OB and 3D/4D function with rendering mode especially RealSkin mode that make the doctor impressed in Hisense Ultrasound.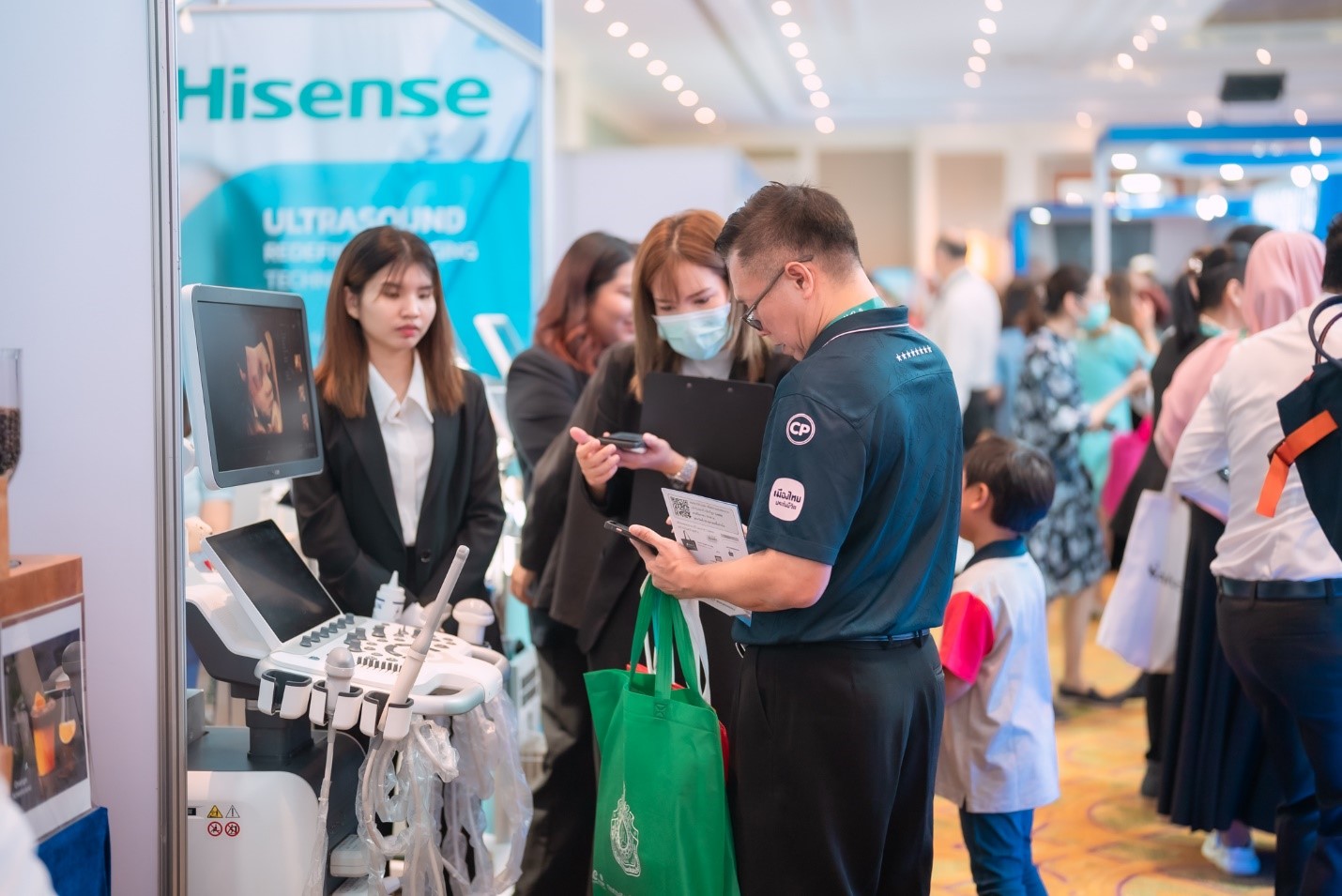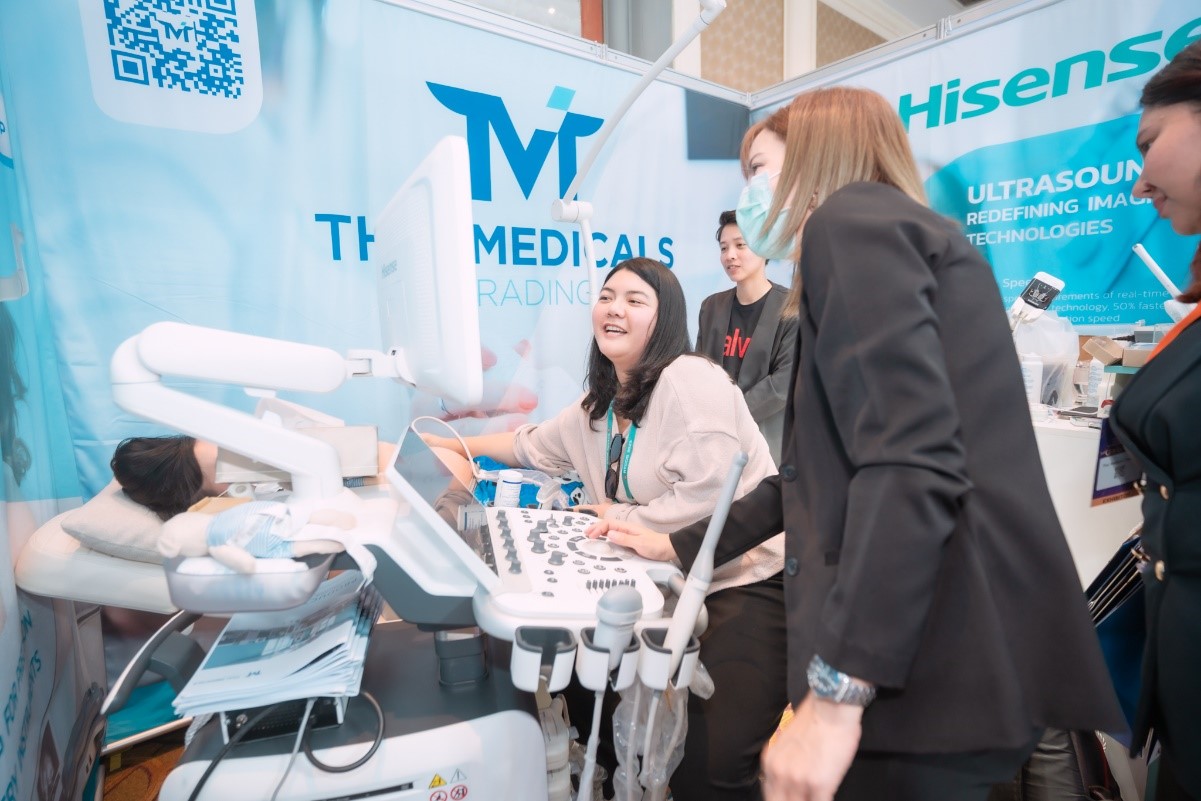 Hisense was successful for promoted Hisense ultrasound at the 38th Annual meeting of RT-COG conference 2023. Hisense build brand awareness and reputation to 500 OB&GYN doctors include the K.O.L. from whole country. Doctors felt more confidence in Hisense brand. After we finished this exhibition, we can get more prospect that make us have more opportunities for sell Hisense ultrasound.